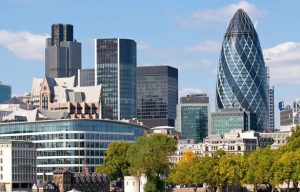 The Independent for 26 August 2017 ran an article by Jon Stone and Joe Watts, based on a report saying that big business and banks have been dominating access to government over Brexit, while labour groups and NGOs have been marginalised.
Without access to the report itself, its not possible to verify its assertion, but at the very least it seems highly credible Last year I blogged about Brexit as a new "class war" in which it felt as if the wealth were grabbing the opportunity of Brexit to re-shape Britain in a way that exaggerates wealth divides.
Advocates of "trickle-down" economics will say this is fine: prioritise the key wealth creators and everyone gains. That didn't work under Margaret Thatcher, and there's little scope for it working now, except for those who are temperamentally-equipped to gain from a brutalising "each person for themself" mentality.