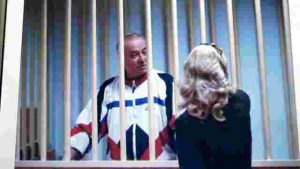 The bare facts of the story seem straightforward. Sergei Skripal and his daughter Julia were found seriously ill in Salisbury on 4 March 2018, suffering from the effects of a nerve agent Novochok, known to be made in Russia. Skripal is a former spy, in the UK after a spy swap. The strong implication is that Russia has a motive to seek his death, and used means closely linked to them (which looks as if they were not trying to hide their tracks).
The ensuing controversy has seen the death linked to Russia, with the implication that there is confidential intelligence information to support this assertion. There are parallels with the murder of Alexander Litvinenko in 2006. For its part, Russia denies the claims and has taken the issue first to the Organization for the Prohibition of Chemical Weapons (OPCW) and the UN Security Council.
The storm has seen over 100 Russian diplomats expelled across the world, and the UK shift from adversarial language towards the EU to seeking help in a diplomatic response.
Continue reading "Getting it wrong over the Skripal assassination attempt"