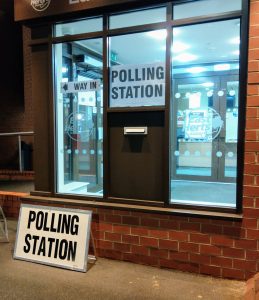 Support for Remain was highest among young voters and lowest amongst the elderly in the 2016 referendum. Young people coming onto the register and older voters dying is gradually changing the balance. It will take only a few years to reverse the result. In among all the reasons for a People's Vote, this erosion of the legitimacy of the 2016 vote is a powerful reason to ask voters again.
There's been lots of discussion of whether the 2016 referendum result makes sense as "the will of the people". Much of that has centred on lies from the Leave campaign, their apparent bending of election law and the possibility of Russian interference. But YouGov found that 71% of those under 24 who voted, voted for Remain, where among the over 65s that figure falls to 36%. The implication is that, even if no-one changes their mind and there's no change in voter participation, Remain will be ahead of Leave by the end of 2019.
Writing soon after the referendum, David Howarth asked if it is reasonable for the elderly to bind the young like this.
In May 2018 The Express took up the story, and also naming serious concern over the long term legitimacy of the result.
The numbers
The poll in 2016 simply records the numbers voting Remain and Leave. Various organisations undertook polls soon after the referendum in which they asked people whether they voted, and if so, how. For the purposes of this post, I am drawing on a YouGov poll, offering some fine-grained data. I'm making four assumptions:
Continue reading "Demography undermining the legitimacy of the 2016 referendum"