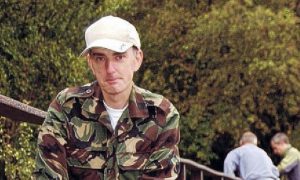 One of the ideas in group relations is that we are all in various groups, and sometimes what we do makes most sense if it is seen in the context of the group. It's possible to push that too far, but it can be a helpful way of looking.
What goes with this is an idea that, when there is pressure on a group, someone eventually acts in a way that addresses it. This isn't necessarily a great leader. In fact is often the weakest member of the group — their weakness meaning they are least able to resist the pressure of the whole group.
As a mundane example, a while back I was on a late-night train, where people were interrupted by a "replacement bus service". We were all annoyed. One person was obnoxious to the railway staff. Was he the person who was putting into words what we all felt? Was our embarrassment at his bad language also embarrassment at the language we were tempted to use?
This way of thinking flags up a concern about how we respond to terrorists. If they are the unstable extreme of the community from which they come, then acting against the whole community actually increases the strain and makes terrorists more likely.
Continue reading "Different ways of reading Jo Cox' murderer"