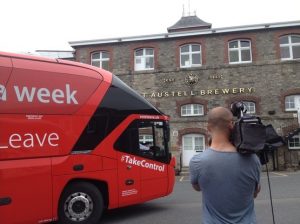 Canvassing recently my ear was firmly bent by someone who voted Leave and is worried about the NHS. The promise of £350 million per week might have evaporated on the morning after the referendum, but her concerns have not. She's not angry at the lie: for her this is just one more in the chain of politicians' lies. The worry is real.
One of the memorable moments in Laura Kuenssberg's documentary on the referendum had Leave voters in Sunderland saying "now people in London have got to listen to us".
Instead we have a prime minister saying "Brexit means Brexit" and talking of the "will of the people", but who reacted to being reigned in by the courts by bring a bill before parliament to give her huge powers in the Brexit process. This sounds like a land grab from No.10 rather than an attempt at listening.
Continue reading "The other side of Brexit: What about the Leavers?"