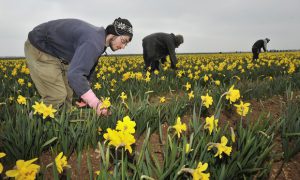 The LSE study, written about in The Guardian is a stark challenge to the view that migrants have been pushing down wages. It shows the Brexit argument against migrants to be very wide of the mark. My reading of this is that the fear is real, but we are in danger of making things worse by reacting out of that fear.
Key points are:
Parts of the country with the biggest rise in numbers of migrants have not seen wages depressed;
Goods and services consumed by migrants have boosted jobs;
Economic hardship is a result of the recession that began in 2008, rather than migration.
The conclusion is that EU immigration has not harmed the pay, jobs or public services enjoyed by Britons. In fact, for the most part it has likely made us better off. So, far from EU immigration being a necessary evil that we pay to get access to the greater trade and foreign investment generated by the EU single market, immigration is at worse neutral and at best, another economic benefit.